LOGO
Based on Canadas sprawling Boreal forest that reaches coast to coast just like the festival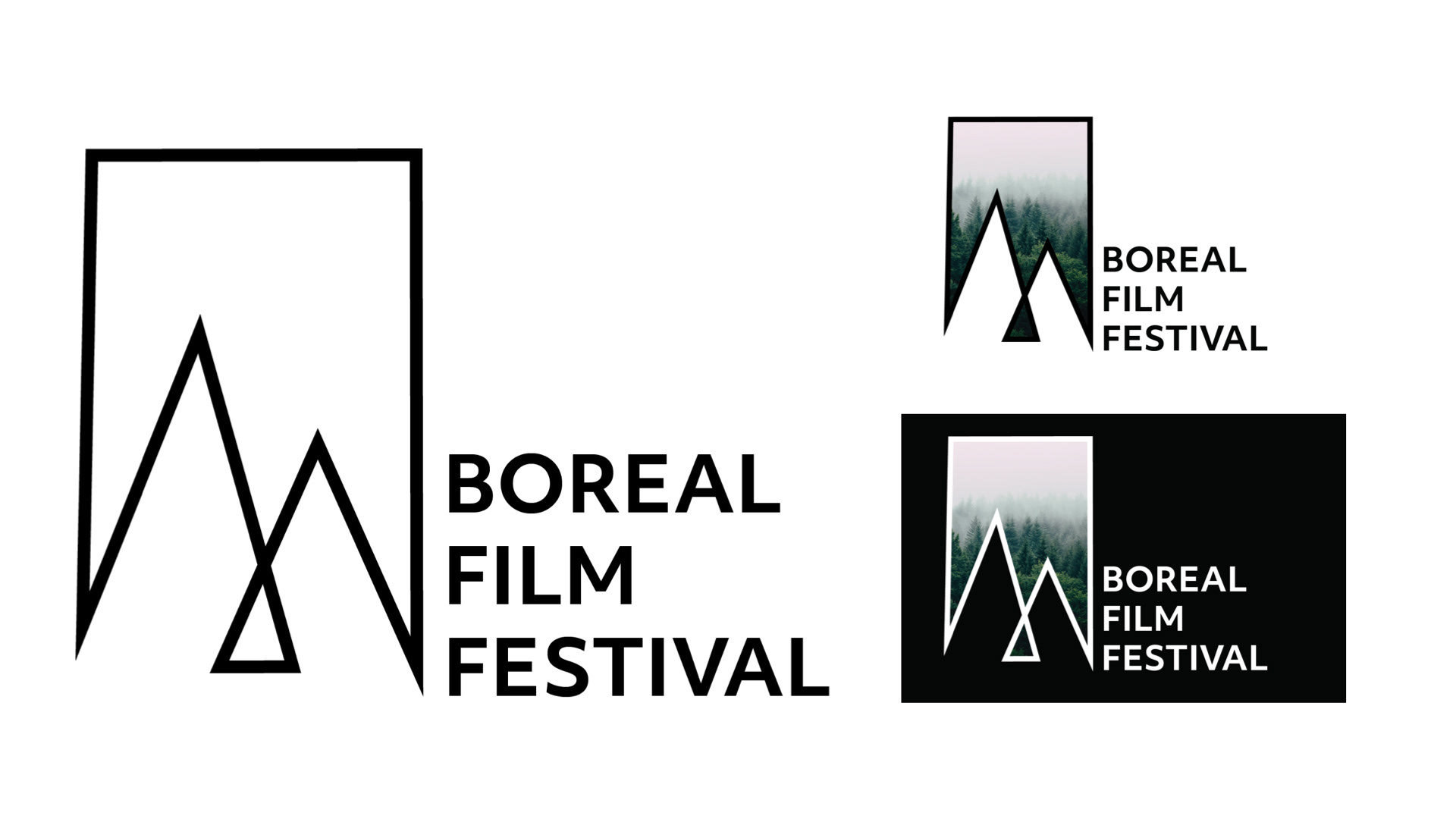 PRINT
Placed in popular Canadian magazines to bring attention to the festival.
Body copy for all: Join us at the Boreal Film Festival from June 27 to July 5 at select parks across Canada. Experience a night of award winning wonder.
WEBSITE
The initial website will have a countdown to the official launch with a section to enter an email to receive updates and a notice for when the website goes live. Once live there will be information about the festival locations, films, tickets and a full schedule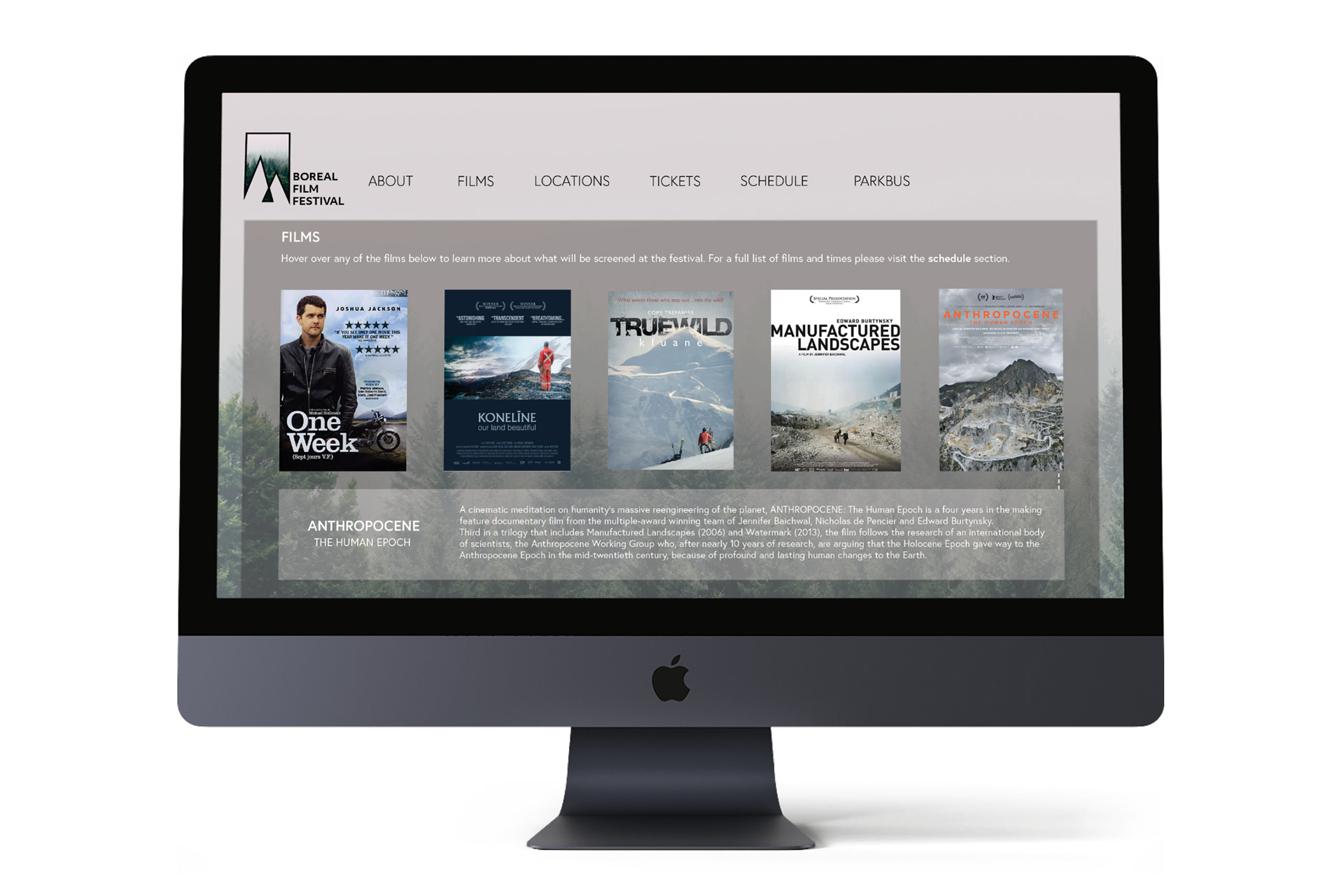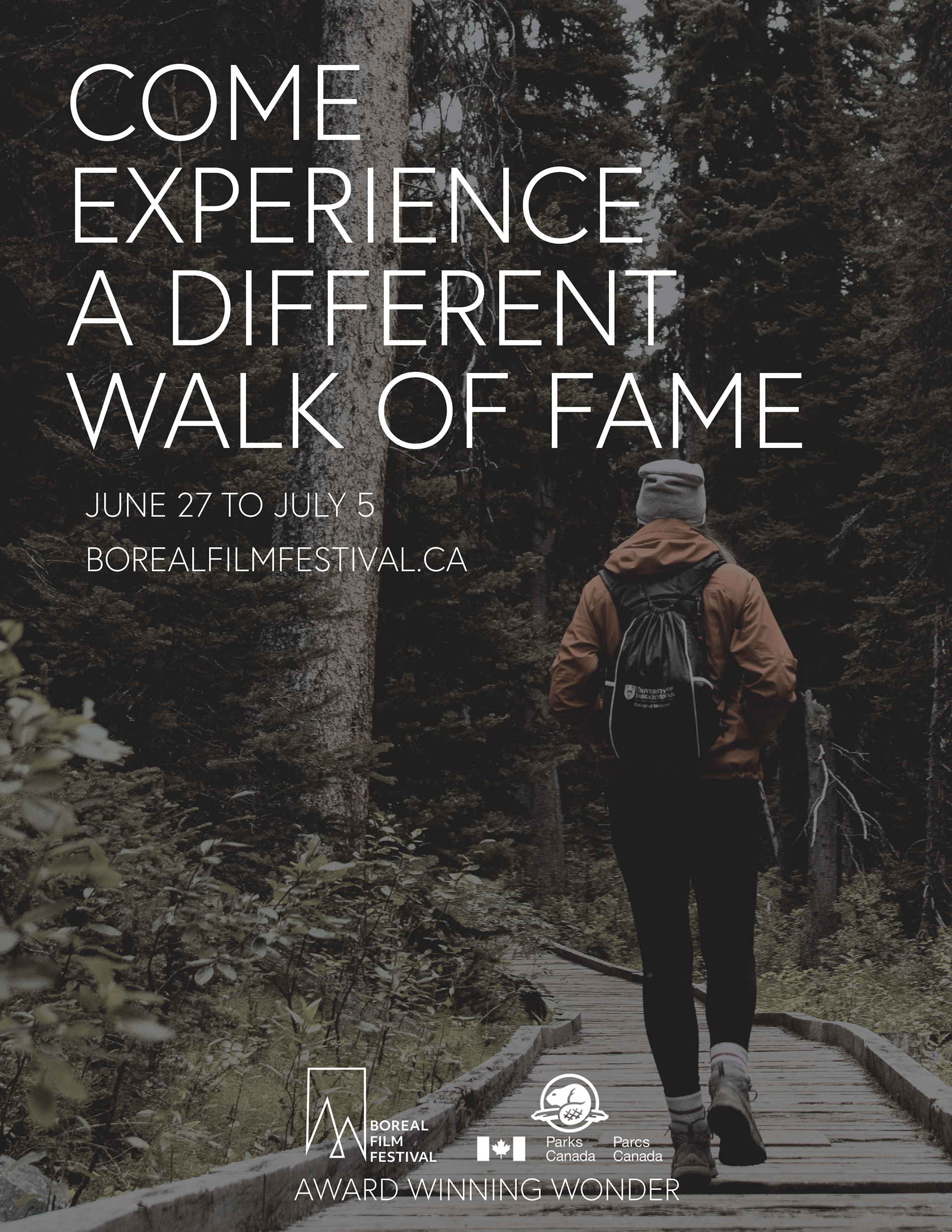 BOREAL FILM FESTIVAL X PARKBUS
Parkbus connects urban spaces with the outdoors by offering bus routes from major cities to some of Canadas parks and conservation areas. The Boreal Film Festival is partnering up with Parkbus to help get film festival attendees to and from the parks from major transit hubs across Canada. 
PRINT
Headline: Take in the view and we'll do the rest 
Body: Parkbus is partnering with the Boreal Film Festival to provide rides from most major transit hubs to the parks. Free with the purchase of a film festival ticket.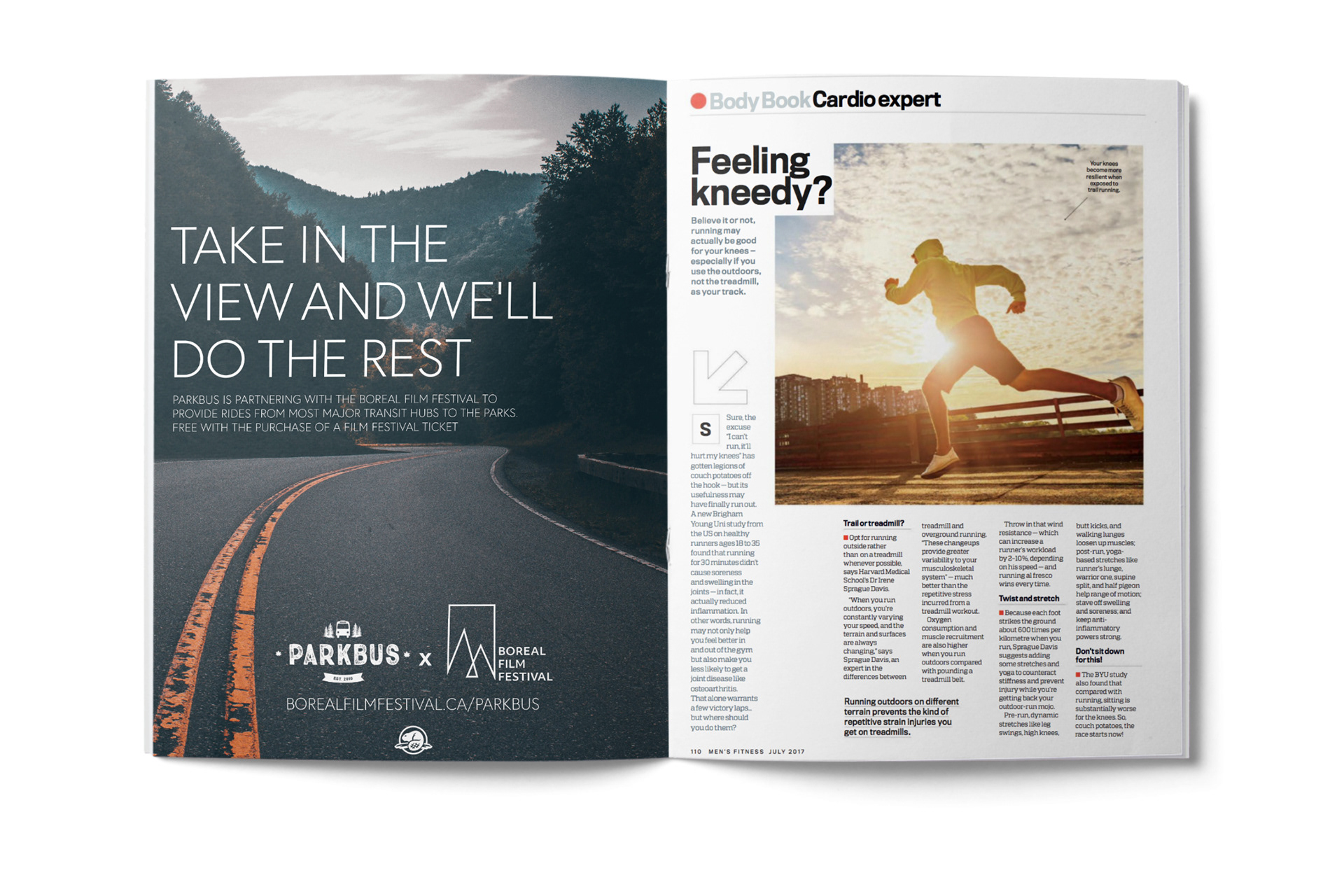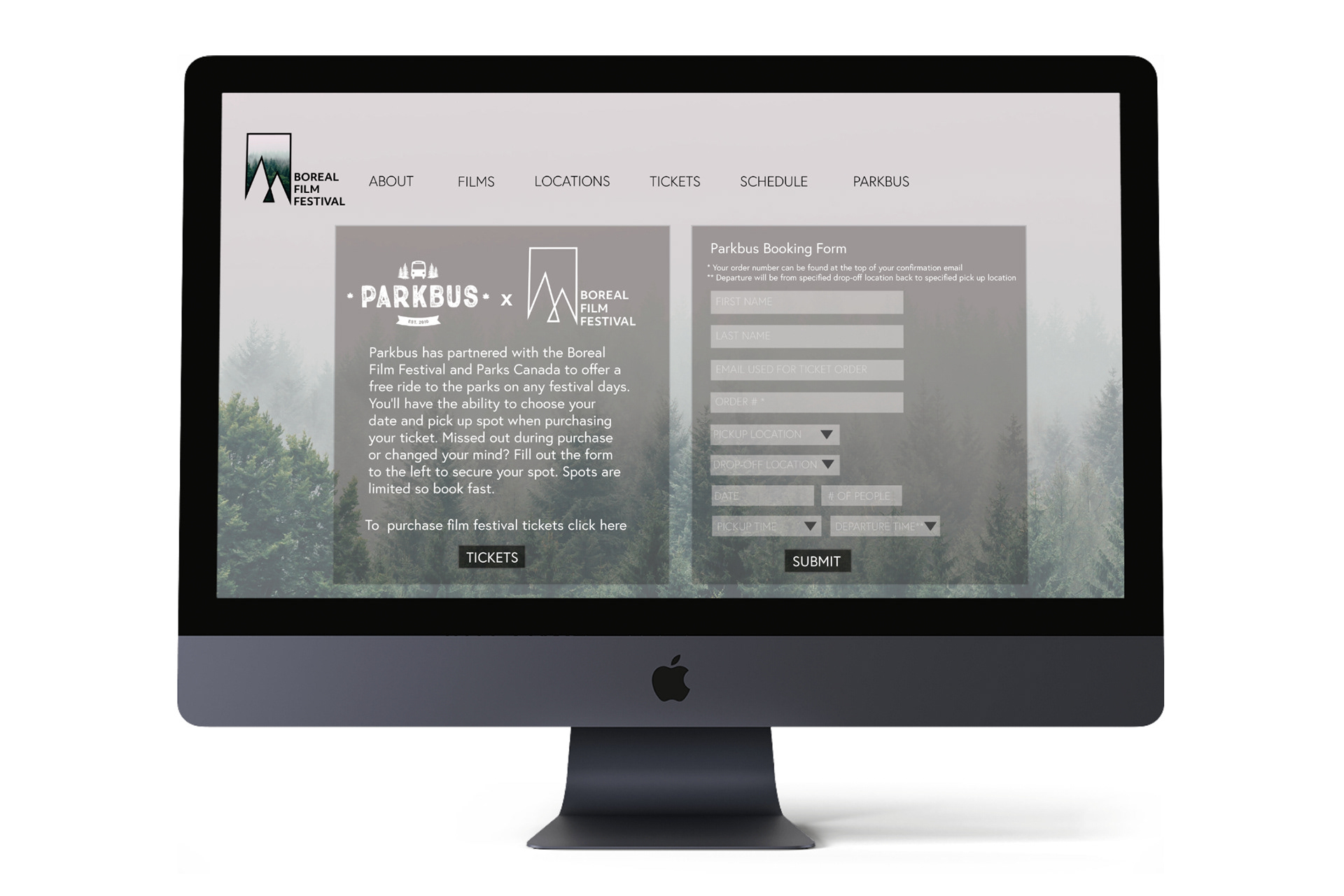 CUSTOM BUS
A custom bus will be created to fully immerse the attendees before arriving at the park.
THE FESTIVAL
A general look and feel for the festival